SharePoint 2010 Build Numbers Cube Sheet
As many times used in our daily business, we're used to ask for "Build number" rather than "Service Pack or Patch level".
Because of some confusion of the customers and for transparency I'll provide here a list of the most relevant Build numbers and its related KB Numbers.
Quick Jump list:
Build Tables for other SharePoint versions:
SharePoint 2010 Builds (This List)
---
---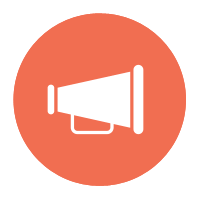 Note:
The bits of RTM version are shown in central admin page with Build number "14.0.4762.1000" but it's actually "14.0.4763.1000" – So no worry about 😉
In case of early publishing, some KB article might not be available right away while the download links already working. Please consider, that delay's in publishing the according KB articles will be expected!
)1 = in the KB articles for the October 2013 CU there is the Build Number 14.0.7110.5000 mentioned but after installing the Oct. 2013 CU, you'll find the Build Version 14.0.7108.5000 shown in the central admin.
If you want to be sure that you have installed the right CU/Version, see here for more info about it:
---
Table View: [ Last Updated: 2016-12-30 ] (find the archived Builds prior SP2 here)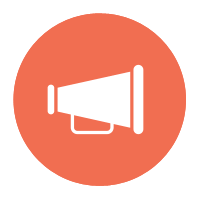 Note:
Due to early posting, sometimes the KB-articles and Descriptions for the updates are not directly working!
So please expect some delay in final publishing of the KB's! But the Download Links should work almost immediately!
As usual, the SharePoint 2010 Products Configuration Wizard or "psconfig –cmd upgrade –inplace b2b -wait" should be executed on every server in the farm following the update installation.
Regarding more detailed Info about the Build number shown in your central admin -> servers in farm's site copmared to what you see on the KB-articles,
Please see here for more:
New! PowerShell script to display version info for installed SharePoint product and language packs
---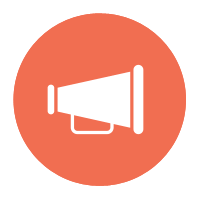 Note: For SP2 2013 and June 2013 CU: https://blogs.technet.microsoft.com/steve_chen/p/build2010presp2/#SP1
==> List of all SharePoint 2010 and Office Server 2010 SP1 packages
---
Background Information of Cumulative Update (CU)
Cumulative update packages for Microsoft SharePoint Foundation 2010 and Microsoft SharePoint Server 2010 containing hotfixes for the issues that were fixed since the release of SharePoint foundation and SharePoint Server 2010. ´
They are sometimes also called "Uber Package".
After applying the preceding updates, run the SharePoint Products and Technologies Configuration Wizard or "psconfig –cmd upgrade –inplace b2b -wait" in command line.
This needs to be done on all servers in the farm with SharePoint 2010 installed.
As usually, you should start with the server, hosting the central admin and finishing it there, after all other servers has been updated as well!
The other servers now can run the psconfig wizard in parallel (on MOSS we had to run them sequentially, one by one).
Please see also here for more general info: Common Question: What is the difference between a PU, a CU and a COD?
See also "SharePoint patching demystified"
---
Recommended Update sequence of packages:
As commented by the escalation folks at Microsoft, it should be sufficient to apply only the SharePoint Server2010 "Uber" packages (aka MOSS14; SPS2010) as these contains the SharePoint Foundation packages (aka WSSv4; MSF2010) as well. But still there is a recommendation to stick on the "old common" approach…
Resource: SharePoint Server 2010, SharePoint Foundation 2010 – Updates | TechNet
Extract:
Best practice (this is my opinion and is the result of daily support challenges and issues, that are related to this process!)
For any given build you may find that it is not necessary to install a SharePoint Foundation 2010 update before you install a SharePoint Server 2010 update. This flexibility in the installation sequence is part of the software update system design. However, there might be times where it is necessary to remove this flexibility in order to properly fix a specific issue.
As per this Link now: http://technet.microsoft.com/en-us/sharepoint/ff800847.aspx
"…it is no longer necessary to install the SharePoint Foundation cumulative update and then install the SharePoint Server cumulative update."
Well yes, its true and you can do so if it is more applicable for your Environment. but I still may recommend to follow as above to keep the best consistency for any updates as well for future.
But yeah, if you don't want to go the extra step, for common CU updates, the server package (SharePoint) or the full Project Server package suffices all your needs, 😉
---
Slipstreamed installation and updates:
How to create a slipstreamed installation source:
http://technet.microsoft.com/en-us/library/cc261890(office.12).aspx
Be careful when you use SharePoint slipstreamed installations! – by Jie Li
http://blogs.msdn.com/b/opal/archive/2011/07/06/be-careful-when-you-use-slipstreamed-sharepoint-installation-files.aspx
---
Project Server 2010:
Updates for Project Server 2010
Blog of Brian Smith
Project Server Admin blog
Microsoft Project Support Blog
Service Pack 1 for Microsoft Project Server 2010 (KB2460047)
Service Pack 2 for Microsoft Project Server 2010 (KB2687452)
Most Recent Project Server updates: http://technet.microsoft.com/en-US/projectserver/gg176680.aspx
Remember! -> SP1 is a pre-requisite for the Office 2010 February 2013 CUs.
---
Language Packs:
Deploy language packs (SharePoint Server 2010)
Deploy language packs (SharePoint Foundation 2010)
Install Language Packs for SharePoint Server 2010
Install available language template packs (SharePoint Foundation 2010)
Install available language template packs (SharePoint Server 2010)
Install SharePoint 2010 Language Pack on Windows 7 (PDF)
2010 Server Language Packs for SharePoint Server 2010, Project Server 2010, Search Server 2010, and Office Web Apps 2010
Language Pack SP1
Language Pack SP2
Note:
Installing language packs on the Web servers
After you install the necessary language files on the Web servers, you can install the language packs. Language packs are available as individual downloads (one download for each supported language). If you have a server farm environment and you are installing language packs to support multiple languages, you must install the language packs on each of the Web servers.
Important:
The language pack is installed in its native language. For example, the Russian language pack executable file is in Russian…
SharePoint Foundation 2010 language packs are not required for SharePoint Server 2010 (http://technet.microsoft.com/en-us/library/cc262108.aspx)
---
Filter Packs:
Microsoft Office 2010 Filter Packs
---
Office Web Apps for SharePoint 2010:
Note!
The office Web apps are not like the SharePoint Server updates. They are mostly released either as a single hotfix/update, a security fix or sometimes even as a bulk pack.
So please consider to check via the Windows update services, the Office Team Blogs as listed below and/or via the links from the below table
The Updates for Office Web apps are not maintained in detail like the SharePoint CU updates in this post! I'm only lisitng the most important or Service Packs,
so please apologize if not all updates or not the most recent news are published just-in-time.
If in doubt, run the windows Update service on your Server, hosting the Office Web Apps and check if there is any office web app offered. 😉
See also these blogs and posts for more info:
| | | |
| --- | --- | --- |
| Office Web Apps for SharePoint 2010 Update overview: | Links: | Notes: |
| Service Pack 1 for Office Web Apps | | n/a |
| Service Pack 2 for Office Web Apps | | Known issues |
| — | — | — |
As usual, after you finish applying the updates, run the SharePoint 2010 Products Configuration Wizard,
or from a command line, on each server in the farm:
psconfig -cmd upgrade -inplace b2b -wait
---
Additional or related resources:
Please send me a comment, if you find a mistake or dead link here,
Thx, Steve 😉